April 21, 2023
Tastemake Like a Mother
Helen Johannessen ~ Mama, Wifey + Partner in Helen's Wines, Jon & Vinny's, Cookbook Market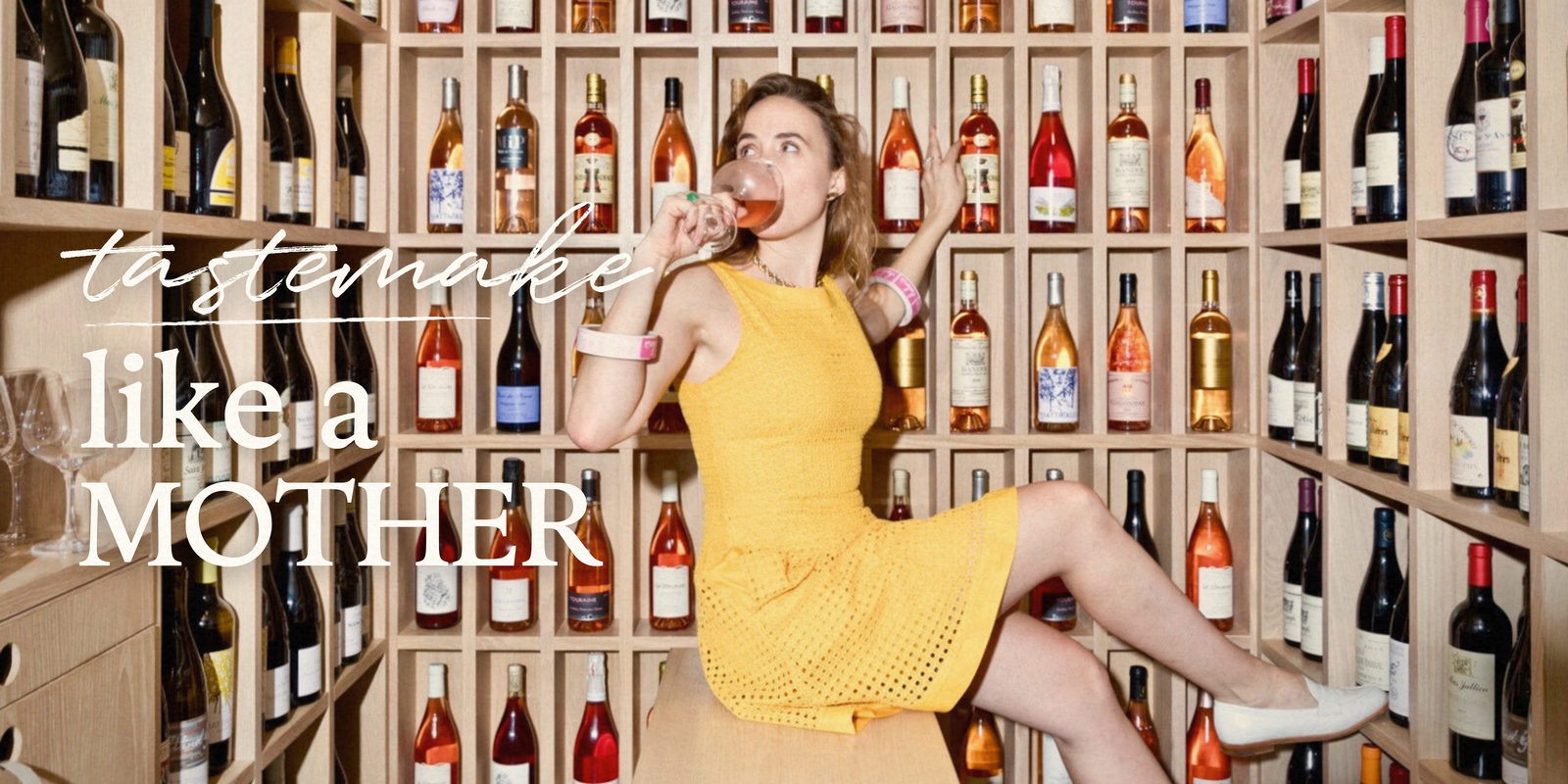 Meet Helen 
Johannesen
, t
he LA-based tastemaker notorious for keeping our glasses full of organically-farmed wines that embody the mantra of "nothing added, nothing taken away." Partner of Helen's Wines—a wine shop within Jon & Vinny's restaurant (where she is also a partner)—and host of wine classes, a curated wine club, and the podcast Wine Face, Helen's driving mission is to celebrate small production vineyards and winemakers with integrity. We'll drink to that. 
Say you're writing a tweet: For our community, can you share a little bit about yourself and the work you do?
Hello! I am Helen Johannesen: mama, wifey & business lady in Los Angeles. I am a partner in Helen's Wines, Jon & Vinny's, and Cookbook Market (and host of Wine Face). I am a native New Yorker who has lived In Los Angeles for fifteen years, I'm obsessed with food, enamored by wine, steeped in restaurants; I have an amazing partner that I live with named Alex and a son named Skyy who is almost two.
What daily ritual nourishes you, roots you, and keeps you grounded so that you can care for others?
I think there are small things that bring myself and my family joy that everyone does— it's those rituals of everyday connected life. We eat together, we laugh together, we draw & garden. I try & floss my teeth twice a day & take care of my skin. I love having my one cappuccino a day with Alex in the morning and cooking food for him & Skyy. Breathing fresh air or walking some steps, even if its around the block...this morning Skyy woke up kind of funky and so we did a reset by walking out one back door and in the other back door and on the way we saw a super dope rainbow!!! That kind of beauty is really grounding. Listening to the birds because its spring is another fave.
What is one thing you do consistently to safeguard the planet for future generations? 
We compost pretty aggressively in our home. We have two really good batches going right now that we then cycle into our vegetable garden beds. We try to plant as many things that will stay and thrive in our yard. Farmer's markets for produce are our go-to and honestly, as many small stores in our neighborhood, we can also support the better. I think it's overwhelming to take on too many monumental tasks but really try to incorporate a shift in daily life. We haven't used paper towels in our house for five years. We avoid too many online shipments with packaging, try not to get stuff we don't want, and always make quality over quantity purchases. We think about personal waste and the use of products… sounds small but we dilute our dish soap (lol, it's so strong). 
As a partner in restaurants and wine shops, this question is always front of mind. Above all else, we really do try and support farmers from the produce to the wine. A cornerstone of Helen's is highlighting small producers who really are in touch with the land. Beyond buzz words like organic and natural the true beauty of a wine is how well the grapes were grown and then how well the wine was made. A lot of times this also has to do with a sheer expression of nature through the art of fermentation. A lot of the winemakers we work with in California for example practice dry farming and we have other winemakers in Europe who have found compost is an essential part of their growing process. Winemakers have also taken to reusing the pressed skins of grapes to make a second use beverage out of them called Piquette. Wine is elemental, it should not be a factory-like product and of course, everyone should always recycle their bottles! A lot will shift and change in the coming decades but I think that people are really tuning in on how to make amazing wine sustainably as the planet changes.
What does sustainable living mean to you?
It means being a part of a community and contributing to the ecosystem of how a system works in a regenerative, positive, and impactful way. It's a resource to life. The idea of co-existence is essential to sustainability, it's less about the individual and completely about a society moving like a school of fish towards common goals. This is overwhelming but essential.