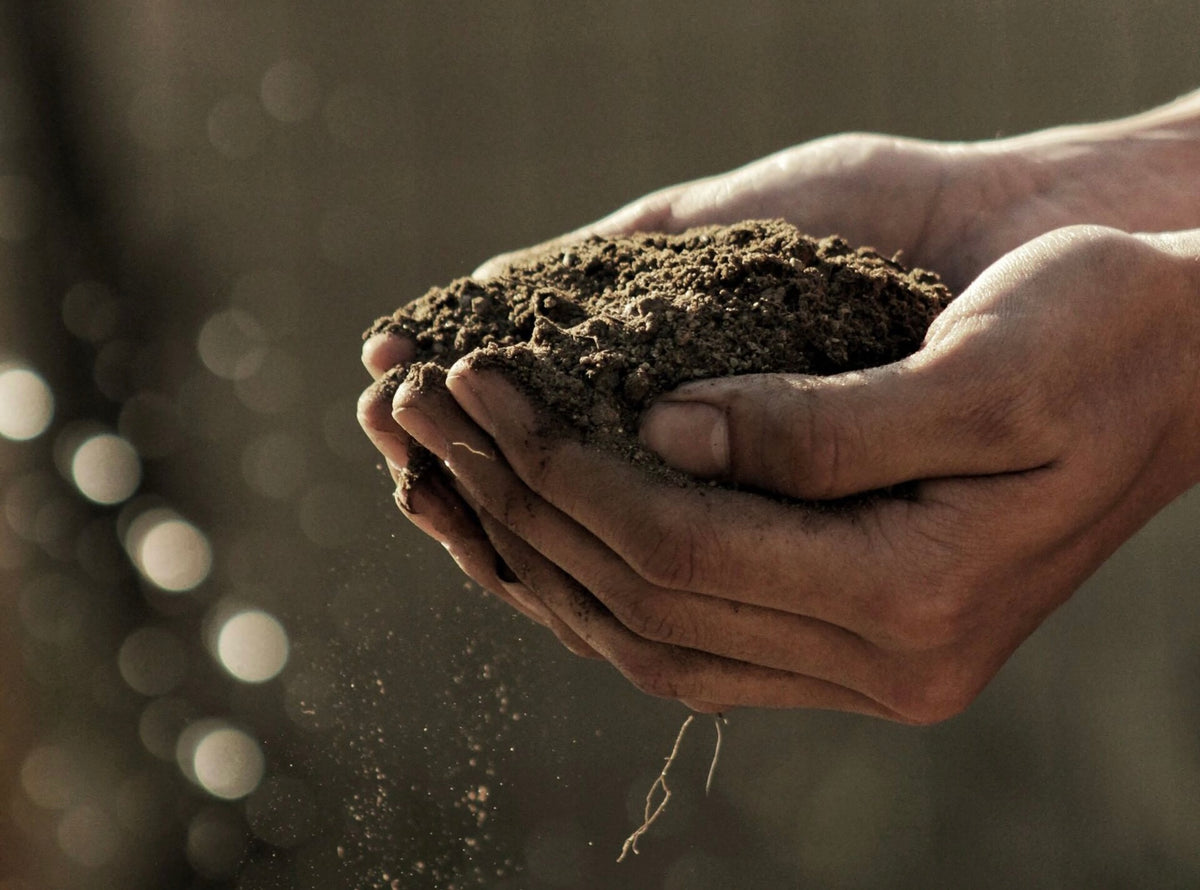 We aim to
send nothing
to the landfill.
We reduce what
we need, source
regeneratively, reuse as
much as we can, send
little to be recycled, and
compost what we cannot.
We aim to send nothing to the landfill.
We reduce what we need, source regeneratively, reuse as much as we can, send little to be recycled, and compost what we cannot.
Did you know food consumption accounts for 1/4 of all greenhouse gas emissions – one of the largest contributors to climate change? The good news is, we can do something about it.
The long term solution to climate change lives with the land, not in a lab. Because better for the planet is better for you. 
We know undeniably that regenerative agriculture works to solve the climate crisis, as the single biggest impact we can have is to decarbonize our soil. west~bourne is crafting packaged products that source regeneratively and are made with the latest sustainable methods, material and technology to ultimately drive demand back into this emerging system that will be the way forward for how our food is grown.  
We welcome you to join us on this journey to grow our impact –– with our easy yet elevated, delicious but discerning, plant forward, climate positive provisions. As a collective of conscious humans, each decision matters from what you eat to how you gather together. Welcome to our uncompromising work in progress.
Together let's eat well, do better, and gather often.
Shop Now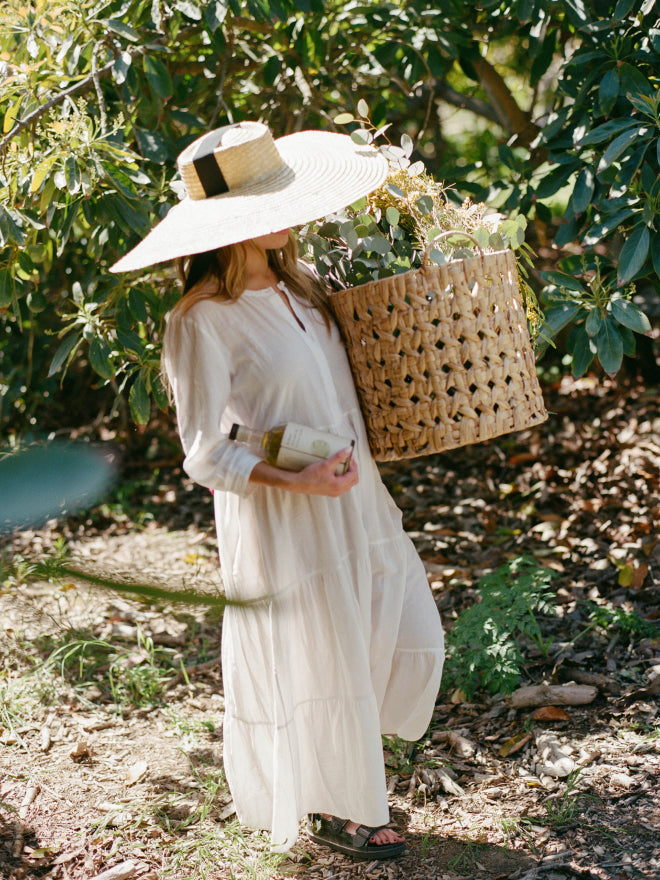 Of soul and soil
Sustainability starts at the source. Every step of our production - from seed to shelf - begins with ingredients grown in a way that nurtures soil health and biodiversity. 
Rooted in our restaurant heritage and chef-driven approach, we collaborate with farms that share our passion for preserving our natural resources by using regenerative methods that yield more nutrient-rich, delicious, and environmentally sound food than traditional growers. 
Shop Now
Together let's eat
well, do better, and
gather often.
Our shared conscious values fuel our innovation and hopefully inspires you to integrate a plant based meal into your life. Restorative ingredients that harness the super natural powers of vegetables lets nature do its work nourishing us and the earth to cultivate a better tomorrow.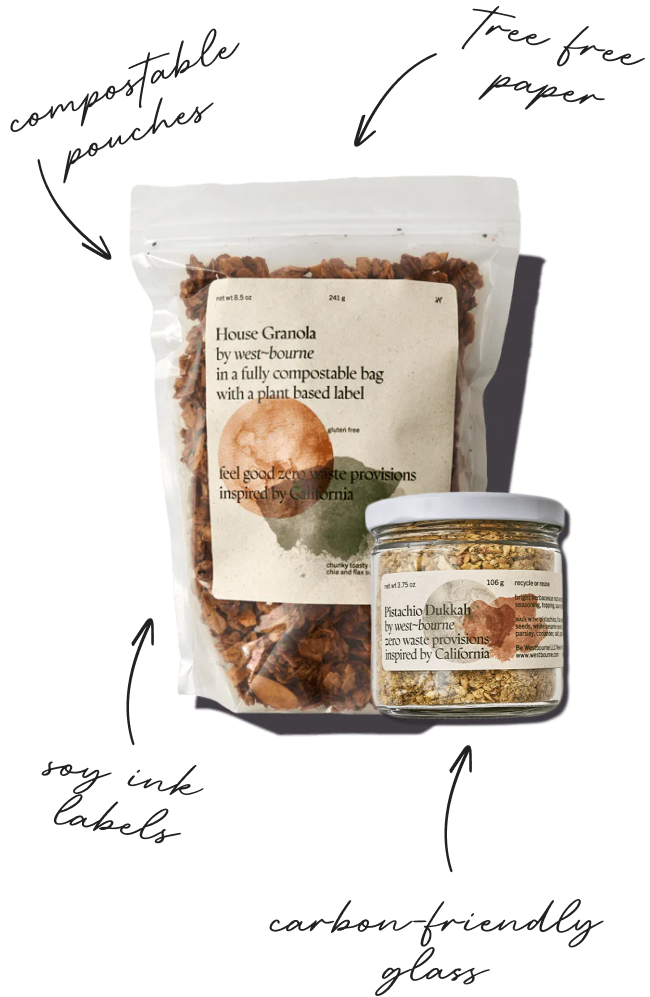 The intense care we put into our food must be carried in an equally mindful vessel.
We pioneer the latest innovations in packaging to minimize waste with every component of our products, and we are iterating every day to use the latest and best available. From our 100% backyard compostable, plant-resin pouches to our carbon-friendly glass jars to fully recyclable bottles with dissolvable plant-based labels – we've left no stone unturned. 
Even our tamper bands are compostable, and you'll notice our boxes may arrive looking less than pristine thanks to always being recycled and reused, the stuffing too. With curiosity at our core, we're constantly researching the next frontier in sustainability to create the most planet-friendly packaging. 
Shop Now
We've saved as much
plastic waste as 2,527
plastic straws
We've saved as much
paper waste as
86,133 sticky notes
19,342 trees saved
23,000 acres of
forest protected
Every shipment is carbon neutral.
Every shipment is carbon neutral.
We buy carbon credits to offset the journey from the farms to your door, so every shipment is carbon neutral. When you purchase our goods, we invest in The Garcia River Project, a Redwood Forest preservation and management coalition in Northern California that protects carbon reservoirs, preserves wildlife habitats, reduces the risk of wildfires, and safeguards the California watershed–to neutralize our carbon footprint. This project protects 23,000 acres of forest and absorbs 14,000 cars worth of emissions annually. What's more is that you can match our investment to make your shipment carbon negative.
Carbon
Friendly Glass
Carbon Friendly Glass
We source our jars from a local, family-owned business specializing in carbon-friendly, USA-made glass jars with no plastic liners. Best part: they can be reused in the kitchen or home for, well, ever.
Put Plastic
in the Past
The US is the largest generator of plastic waste in the world. We're on a mission to change that. So, we've instead opted for non-toxic, reclosable vegan pouches made with sustainably-sourced wood cellulose and other bio-based resins that can be composted and used to enrich the soil.
Tree Free Paper
Our inserts and notes are made from tree free lokta paper, produced by spreading pulp fibers from the lokta bush that's handmade without chemicals and one of the most eco-friendly, renewable, and non-tree papers.
Shop Now