August 21, 2023
V~Into: August 2023
End of Summer Feels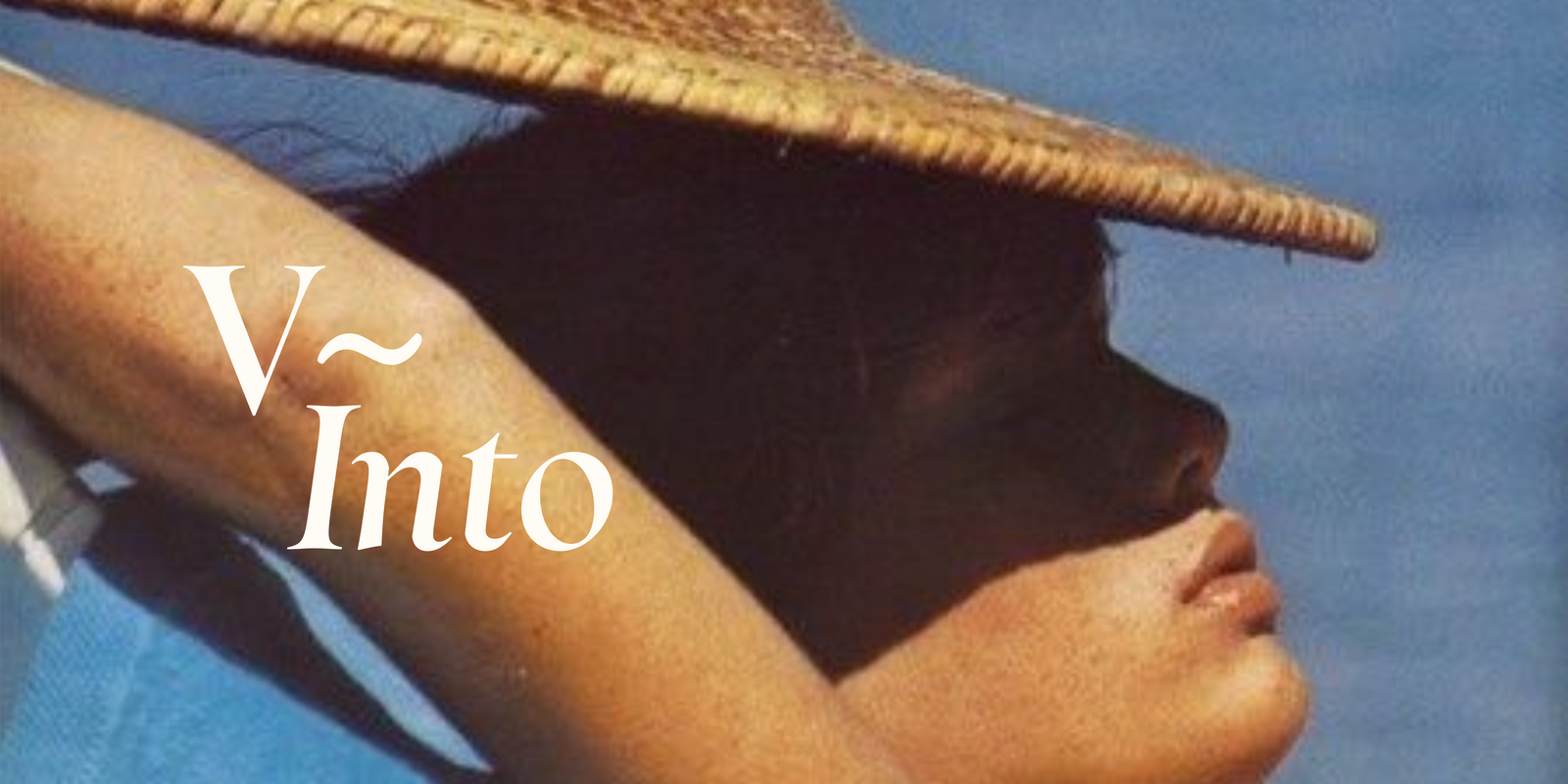 As long, hot summer days start to wind down, we're soaking up every last bit of sunshine-soaked produce, beach sunsets, outdoor picnics, end-of-summer travels, and friendly gatherings with these nine things we're very into this month.
Best-of-Summer
: Peach Granita
Best way to cool off during this late summer heat? Make a refreshing fruit granita that celebrates sunshine-soaked stone fruit. To make, head to your local farmer's market, stock up on pump peaches or nectarines, cut them, and pop the slices in the freezer.
Once frozen, add frozen slices, sugar, and ice to a blender and blend until fine. Place the granita into a freeze-proof container. When ready to serve, fork the granita into your favorite cups and drizzle our Everyday Avocado Oil and a pinch of salt for a refreshing treat.
Zero waste tip: Don't let late summer fruits go to waste. Freeze them and follow these steps for any fruit. Granita lasts up-to 6 months in the freezer. 
On-the-Go Snacking:
Better Together Bundle
Rather than reaching for non-compostable snacks, pack our Better Together Bundle on your next flight or road trip for snacking that curbs both salty and sweet cravings. The Better Together Bundle includes our beloved smoky, savory Togarashi Crunch and our perfectly-sweet Spiced Goji Berry Crunch.
Summer Reading List: "The Collected Regrets of Clover" 
Probing, clever, and hopeful, "The Collected Regrets of Clover" by Mikki Bramer is a life-affirming read about a death doula who, in caring for others at the end of their life, has forgotten how to live her own.
Clover spends so much time with the dying that she has no life of her own until the final wishes of a feisty old woman send Clover on a trip across the country to uncover a forgotten love story––and perhaps, her happy ending.
Community Relief
: Help for Maui
Our hearts break for the communities, families, and businesses of Maui. The devastating wildfires have claimed over 100 lives, with even more missing, and burned thousands of homes, businesses, and historical sites, leaving locals desperate for basic necessities, including food, water, and housing. 
The Maui Strong Fund is providing financial resources that can be deployed quickly, focusing on rapid response and recovery. For another great resource, @communityreliefmaui has gathered a list of families and business owners in dire need of support. Visit THIS link to learn more and donate.
Art of Second Life: Estate Sales by Normal
Powerhouse interior designer, community cultivator, and founder of Normal, Lale Boz, has started the new wave of estate sales. Working with beloved creators, founders, and makers, Lale and her team bring people together, so the community can bring new life to beloved pieces of clothing, furniture, decor, and even cars. Our founder Camilla Marcus teamed up with Normal this weekend for a massive estate sale, and if you don't want to miss the next one, follow @normal.nyc for updates.
Deepened Connections: We're Not Really Strangers 
Hosting a gathering or joining a new group of friends at a dinner party? We're Not Really Strangers is a purpose-driven card game created to empower meaningful connections, both new and true. If you haven't already played, the game can be played from two to six players and features three carefully-crafted levels of questions and wildcards. You can play two ways: play it safe or play to grow. We promise your end-of-summer gatherings will get even more exciting with this one.
On Repeat
: Pulling the Thread
Hosted by writer and editor Elisa Loehnen, Pulling the Thread is a fascinating podcast focused on pulling apart the stories we tell about who we are—and then putting those threads back together. Each 45-minute conversation features a leading thinker, author, expert, doctor, healer, scientist to ask and unravel some of life's biggest questions: Why do we do what we do? How can we come to know and love ourselves better? How can we come together to heal and build a better world?
Self-Care: Primally Pure
Founded by mama and farmer's wife Bethany McDaniel, Primally Pure is a self-care brand you can truly feel great about. Their formulations meticulously incorporate authentic, natural ingredients to ensure the highest levels of purity and effectiveness. By collaborating with leading experts, they craft skincare solutions that not only prioritize safety but also deliver purity and effectiveness. We love their commitment to whole, natural ingredients, and caring for yourself from the inside out.
 Shop Sustainably