February 01, 2023
The Main Meal with Andrea Gentl
Master Photographer + Half of Gentl & Hyers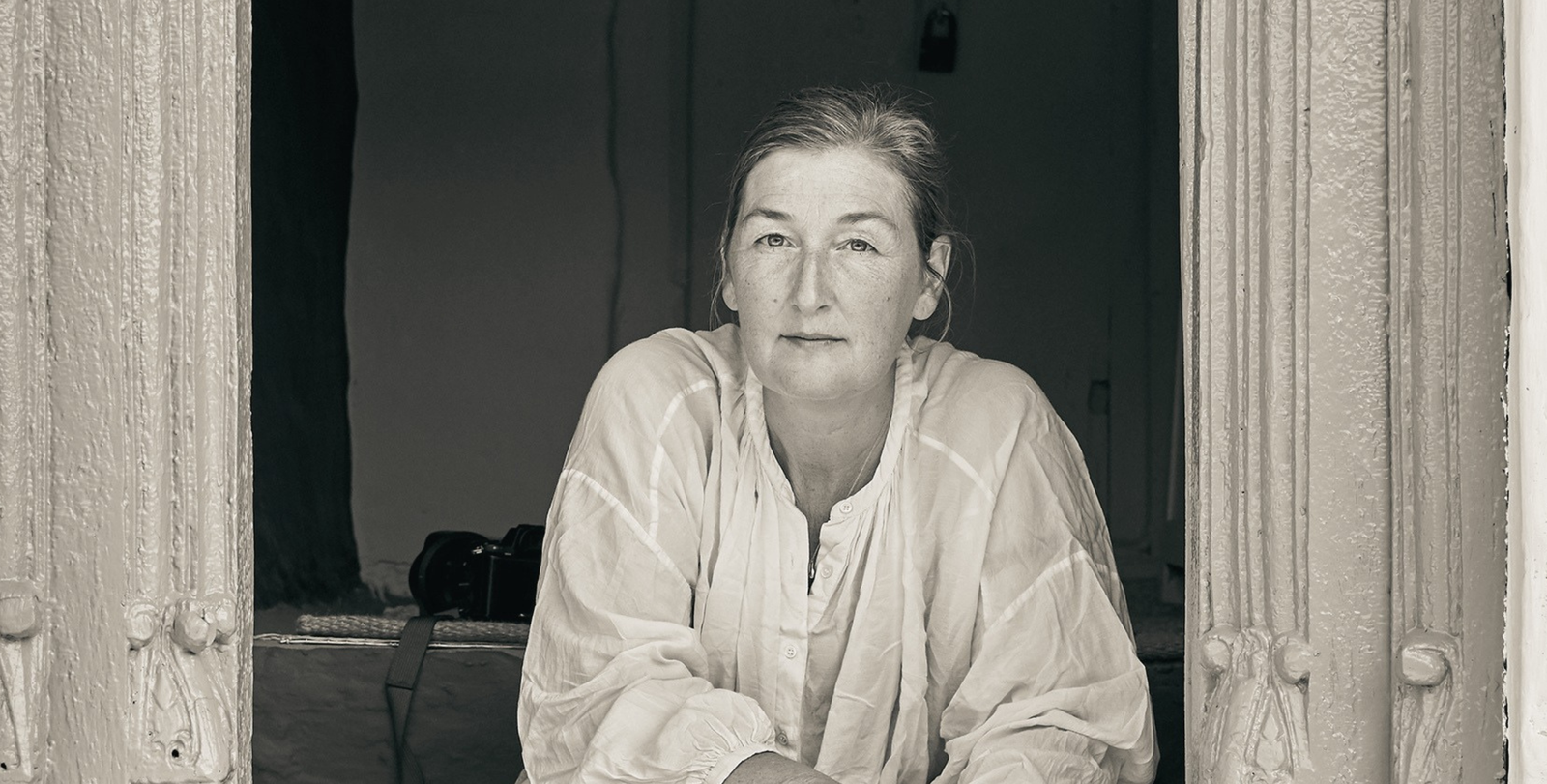 Having collaborated with her magic on set for several of our west~bourne campaigns, we were excited to learn more about her craft and her recent venture,
Cooking with Mushrooms
.  Below she shares her wisdom on the wonder of mushrooms, along with a must-make recipe.
Falling in love with food and photography?
From the start, I was fascinated by nature and food. My childhood was spent outdoors or with local herbalists in my community and my Italian grandparents, whose love language was food. Years later, when Marty and I started working together, the first story we shot was for Martha Stewart about a mushroom grower in Northern California named Connie Green. That shoot was hugely influential and reminded me of everything I was attached to as a child and was returning to through photography.
Finding inspiration in mushrooms? 
For years I would walk down to the South Street Seaport market every Sunday, where I met these wildcrafters with beautiful mushrooms from Vermont. Initially, I was interested in buying exotic mushrooms to photograph, but over time they taught me about their meaty texture and taste and how to cook with them. For example, around Thanksgiving, giant oyster mushrooms can be roasted and sliced like a Turkey tail for a vegetarian holiday.
Future of mushrooms?
First off, they digest and decompose all the debris in the forest; without mushrooms, we could not walk through most woods. Recently many companies have been experimenting with mushroom packaging to replace styrofoam, plastic, and building materials. And on the food front, mushrooms are packed with vitamins, minerals, and antioxidants; they also grow quickly, don't use much water, and can be cultivated in small spaces. Overall, given the terrible trouble we're in with meat production and greenhouse gasses, mushrooms couldn't be better for us to eat and are essential to the future of our food system. We only have to look at the last year to see what's happening with fires, flooding, and hot summers. Ultimately we need to change our narrative fast and redirect the conversation toward people eating more mushrooms.
Mushroom Larb 
"Larb hits the sour, salty, sweet, and spicy notes that are specific to Southeast Asia. The dish is often made with ground meat, but I replaced the protein with mushrooms and amped up the sweet-salty flavors. I prefer to chop the mushrooms by hand with a knife, rather than buzzing them in a food processor, to keep the sizes a bit irregular, but use a food processor if you want. Just be sure to pulse, not process, to avoid overdoing it and turning the mushrooms to mush. Because they release a lot of water as they cook, the mushrooms are crisped in a hot oven after they're sautéed. Served in icy, crunchy lettuce leaves, the larb feels light as a feather but still packs a serious flavor punch—preheat the oven to 475°F. "
Ingredients
SAUCE
Finely grated zest and juice of 8 limes, preferably organic
2 tablespoons fish sauce 
2 tablespoons maple syrup
2 tablespoons light brown sugar
2 garlic cloves, finely grated with a Microplane 2-inch nub fresh ginger, peeled and finely grated with a Microplane 
1 teaspoon Chili Oil 
4 microplaned garlic cloves
LARB
1⁄4 cup plus 2 tablespoonswest~bourne's Refined Avocado Oil 
2 pounds of fresh cremini mushrooms, trimmed and very finely chopped to resemble ground meat
2 small shallots, minced
4 makrut lime leaves, finely chopped
2-inch piece lemongrass,
thinly sliced 2 garlic cloves, finely grated with a Microplane
2 tablespoons fish sauce 
SERVING
6 heads Little Gem lettuce or 1 large head Bibb lettuce
Fresh mint and cilantro lime wedges
Chives (optional) + Scallions (optional)
Make the sauce
In a small bowl, combine all the ingredients and set aside to let the flavors meld.
Make the larb
In a large heavy-bottomed pot, heat 1⁄4 cup of the oil over medium-low heat until warm. Add the mushrooms, shallots, lime leaves, lemongrass, and garlic. Sauté for about 5 minutes, then stir in the fish sauce and continue cooking until the mushrooms begin to brown, about 5 minutes longer. Since the mushrooms release a lot of water, you want to crisp them in the oven. Drizzle the remaining two tablespoons of oil on a large sheet pan, add the mushroom mixture, and toss. Spread into an even layer and roast until the moisture has evaporated and the mushrooms are crisp, about 30 minutes, stirring every 10 minutes or so. 
While the mushrooms are in the oven, prepare the lettuce: Remove the cores and any tough outer leaves (you want the tender inner leaves). Wash the leaves and place them in an ice water bath so they remain crisp. 
Just before serving, lay the pieces of lettuce out to dry and gently pat with a paper towel to remove excess water. Dividing evenly, spoon the mushrooms into lettuce leaves. Arrange the leaves on a platter, spoon some sauce over each, and serve with mint, cilantro, lime wedges, and any optional accompaniments.